Stibbe advises Patrizia 
Stibbe advised Patrizia on behalf of its pan-European residential fund "Living Cities" on the acquisition from Besix RED of Evenepoel Properties SA who owns the Viridis project. Besix RED will ensure the turnkey development until completion. According to JLL, the transaction qualifies as the largest single-asset multifamily deal on the Belgian investment market to date.
The 17,500m² Viridis mixed-use project comprises 115 build-to-rent apartments (ranging from studio to 4-bedroom apartments and duplexes), 143 parking spaces, a child daycare centre, 970m² of media activities and 1,876m² of retail. The project is located in the Reyers district, a rapidly expanding residential area in Schaerbeek, not far away from the city centre and hosting Belgium's national broadcasters VRT and RTBF.
Patrizia was advised throughout the acquisition process by Stibbe (legal & tax), 8advisory (financial) and B2Ai (technical). The multidisciplinary Stibbe team was led by real estate partner Matthias Maselis. The other team members involved were Wim Panis, Johan Léonard, Julie De Meester, Elmo Goossens and David Verbeke.
For more information, we refer to Besix RED's press release.
Image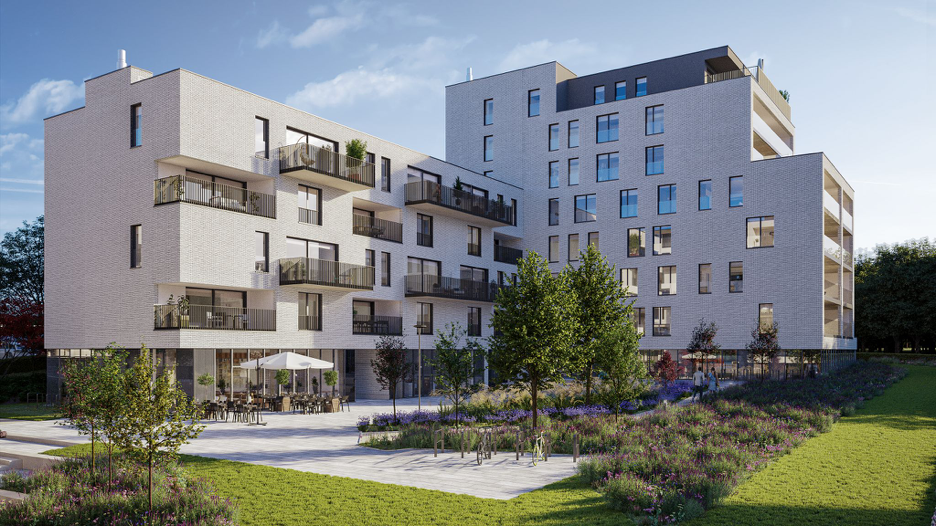 Source image: https://www.besixred.com/wp-content/uploads/sites/8/2022/02/Patrizia_BRED-CPresse_UK.pdfhttps://www.besixred.com/wp-content/uploads/sites/8/2022/02/Patrizia_BRED-CPresse_UK.pdf