Stibbe Annual Competition Law Update
The Stibbe Annual Competition Law Update will take place on 17 January 2019 (14.30 - 17.45 hours) at our offices in Amsterdam.
In addition to the regular updates on the main developments in EU and Dutch competition law and competition litigation over 2018, this year's event features a special programme to prepare you for 2019 including a guide to help you navigate through the maze of vertical competition issues in the online and offline world. Next year is set to be dynamic in the area of antitrust for online and offline distribution models: the Block Exemption Regulation on vertical restraints will come under review, the Geo-blocking Regulation is now applicable and more enforcement action on sales restrictions and digital conduct is likely. This event is an ideal opportunity to hear a practitioner's perspective on these issues so you are prepared for the year ahead.          
Image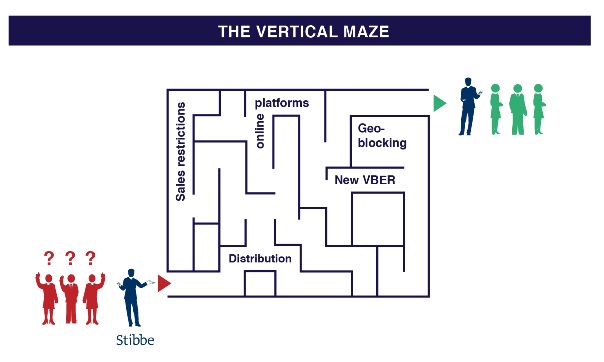 Programme
14.30 - 15.00          Registration
15.00 - 15.45          Update on Developments in EU and Dutch Competition Law - Floris ten Have
15.45 - 16.30          Update on Developments in Civil Litigation and Competition - Jeroen Kortmann
16.30 - 16.45          Break
16.45 - 17.45          A Guide through the Maze of Vertical Competition Issues in the Online and Offline World - Rein Wesseling
17.45 - 19.00          Drinks

For more information or to register, please contact us via StibbeEvents@stibbe.com.
Practical information:
Date: 17 January 2019 (14.30 - 17.45 hours) 
Location: Beethovenplein 10, 1077 WM Amsterdam